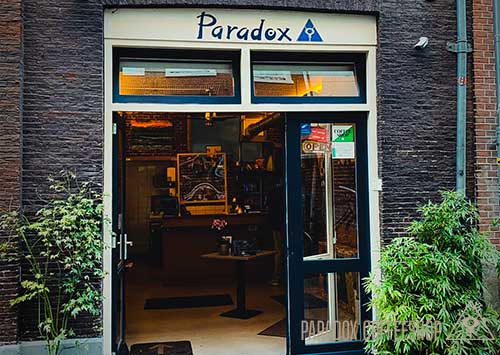 At Paradox Coffeeshop, our ideology revolves around responsible consumption, education, and fostering a welcoming environment where enthusiasts can explore and appreciate the world of cannabis.
Indulge in the most famous Space Cake in Amsterdam, meticulously crafted by our fair hands with premium ingredients for an out-of-this-world experience that keeps visitors coming back for more.
Enjoy your experience in comfort with our choice of indoor or outdoor seating options, allowing you to relax and savor your selections in the perfect Amsterdam setting.
Tag us in your posts with #sharemyparadox and get featured on our socials!
PARADOX COFFEESHOP HISTORY
Did you know our Coffeeshop used to be an old stable?
Discover Amsterdam's rich history as you explore our shop, surrounded by centuries-old buildings that add a unique charm to your journey